House extensions are an incredible way of adding space to your home. Moving to a new home can be highly costly as space becomes expensive. House extensions provide a relatively affordable way of increasing your living space and your property's value. However, house extensions are not without their challenges which present themselves in the form of planning, cost, finding the right team, complying with building regulations, and following the rules of your local council. As the UK government revised "permitted development" or PD rights as they are more commonly known, it has become easier for people to carry out house extensions and loft conversions. The revision redefined the rights of property owners and gave them more freedom to carry out certain alterations and modifications without seeking approval from the respective local council or planning permission, as it is more commonly known. In this blog, we will discuss the latest rules and regulations that govern house extensions. These rules and regulations differ based on the type of property you have and the designation of the area you live in, and they may also vary from council to council. It is best to consult your local council before you carry out a house extension.
Rules and Regulations for Single-Storey Extensions
Will a single-storey extension require planning permission? If you follow the rules and regulations and your extension stays within your PD rights, you will not need any planning permission. What are these rights?
Any extension that covers only half or less land around the original footprint of your house.
The above rule applies to all builds, including sheds, garages, or other structures.
Any extension ahead of the side elevation of your home or facing the highway/road will need planning permission approval.
No raw materials or finishing touches should be carried out which are not in line with the existing exterior appearance of your property.
The extension height cannot be more than four meters.
Exterior cladding cannot be carried out on designated properties/land.
If you are carrying out a single-storey rear extension, it cannot be extended beyond the original back wall by more than four metres.
PD rights do not apply to flats, maisonettes, and listed buildings.
Rules and Regulations for Double Storey Extensions
The extension cannot extend more than three metres past your back wall.
If your home is within two metres of the boundary wall, your extension's eaves cannot exceed three metres.
The height of the eaves and the ridge cannot be higher than any part of your existing home.
The distance between your home's rear boundary and your extension should be at least seven meters.
Any balconies, verandas, or raised platforms will require planning permission.
The new roof pitch should be similar or as close as possible to the existing roof.
Any windows in your side elevation or roof slope should be fixed (non-openable) and obscured.
Similar raw and finishing materials should be used on the exterior of your home as the original exterior.
These rules do not apply to designated properties for which you will need planning permission.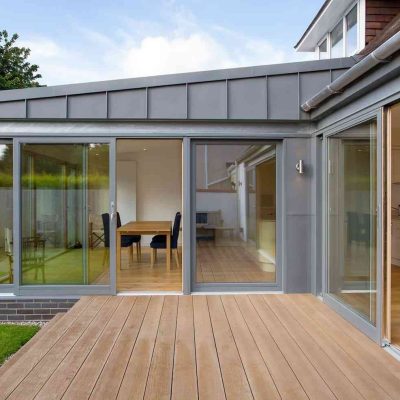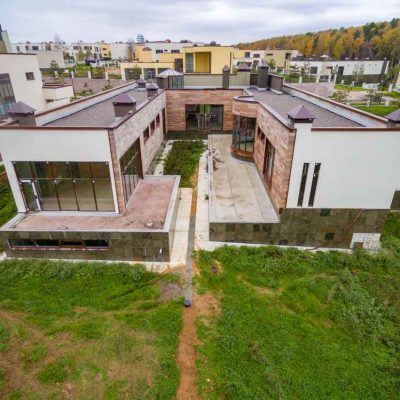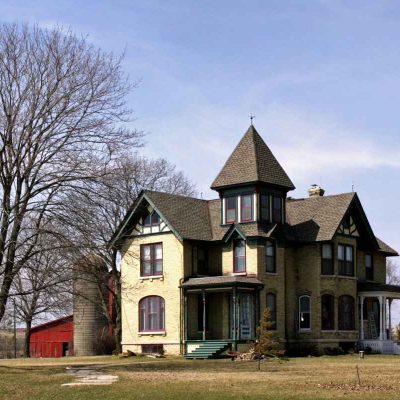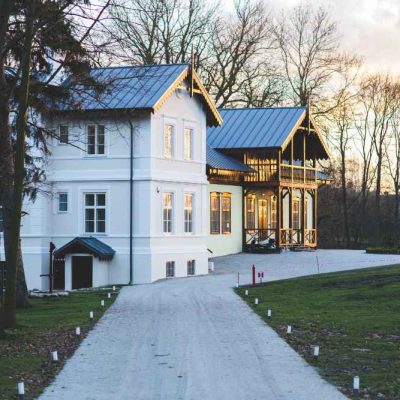 Rules and Regulations for Rear and Side Return Extensions
The simplest of all extensions is the rear extension or the side return extension. Both of these will seldom require planning permission, and any experienced construction company can design these in a way that does not require approval from the planning department.
For rear extensions to fall within your PD rights, the extension should not extend more than four meters beyond your original rear wall.
For side extensions to fall within your PD rights, the height of the extension should not exceed four meters, and the width should not exceed more than fifty percent of your original property area.
Rules and Regulations for Wrap Around Extensions
A wrap-around extension is a combination of a side return extension and a rear extension. Although you may not require planning permission for a rear or a side return extension in many instances, you will need it for wrap-around extensions. The hassle will be worth it because the space a wrap-around extension provides and its incredible aesthetic value makes these extensions highly popular.
House Extension Rules for Different Property Types
Houses in the United Kingdom are usually categorized as semi-detached, detached, and terraced. Permitted development rules are different for all of them.
A semi-detached and terraced home can be extended up to three meters without planning permission.
The extension of semi-detached and terraced homes must comply with the 45-degree rule, which seeks to protect your neighbour's rights concerning their outlook and access to light.
Detached houses can be extended up to four meters under PD rights. You can also seek prior approval under the "larger home extensions scheme" if you want to extend up to eight meters.
Building Regulations 2023 for House Extensions
Although, based on your permitted development rights, you may or may not require planning permission for your house extension, you must always comply with building regulations regardless of the extension type. These regulations pertain to almost every aspect of construction, including ventilation, insulation, electric installations, structural alterations, drainage, fire safety, and many others.
Structural Integrity: The extension must be structurally sound and designed to resist wind, snow, and other loads. It must also be built with appropriate materials for the location and intended use.
Fire Safety: The extension must be designed to minimize the risk of fire, and appropriate fire safety measures must be in place, such as smoke alarms and fire doors.
Ventilation: The extension must have adequate ventilation to ensure good air quality and prevent condensation.
Insulation: The extension must meet minimum standards for insulation to reduce heat loss and improve energy efficiency.
Electrical and Plumbing Requirements: The extension must meet electrical and plumbing requirements, such as the installation of sockets, lighting, and heating, and the provision of drainage and water supply.
Accessibility: The extension must be designed to be accessible for people with disabilities, with features such as level access and wide doorways.
Other Considerations
Apart from planning permission and compliance with building codes, you might also need to sign other agreements, such as the party wall agreement, if you share a common wall, boundary, or structure with your neighbours. You might have to sign multiple agreements depending on how many neighbours you share these structures with. This agreement applies to Wales and England and is required under the party wall act 1996. This agreement aims to prevent damage to any shared structure during construction.
Compliance with permitted development rights and building codes can take time and effort. The best way to ensure compliance is to hire an experienced construction company or architect who is well acquainted with PD rights, building regulations, and other legal requirements. A responsible and professional architect will do his best to make your extension fall under your PD rights. Even if your house extension requires planning permission, your architect will ensure the submission of all technical drawings to the concerned department. He will also be responsible for submitting all technical documents to the building control department while constantly communicating with them throughout the process so that you receive your building completion certificate once the work has been completed.